I'll be doing a RESOBOX virtual talk show for a New York based group on samurai castles on Monday, June 16th. It can be seen world wide, all the details below! Hope to see you then.
Overview
Discover the Secret Strengths of Samurai Strongholds!
During this online discussion, you'll learn about the many samurai castles of Japan: their defensive and offensive capabilities, innovations and features, including the usage and roles of their unique keeps, turrets, gates, moats, earthen embankments and stone walls. We'll look at the various types of castles and find out how and why they were built, along with the changes and developments between medieval and early modern styles. And finally, discover the fates of these forts at the end of the feudal period.
Each Japanese castle is unique, and we'll discover many of these differences, as well as seeing a range of photographs defining the features and functions of these fascinating fortresses. You may even be surprised to find out which castle is the best in all Japan! If you've ever wanted to visit Japan, this discussion will help you enjoy and appreciate the rich history and artistry behind these notable landmarks.
Information
DATE
Monday June 16th, 2021 8:00PM – 9:30PM EST
LOCATION
Virtual Event :
Attend from your home!
Admission
Price: $20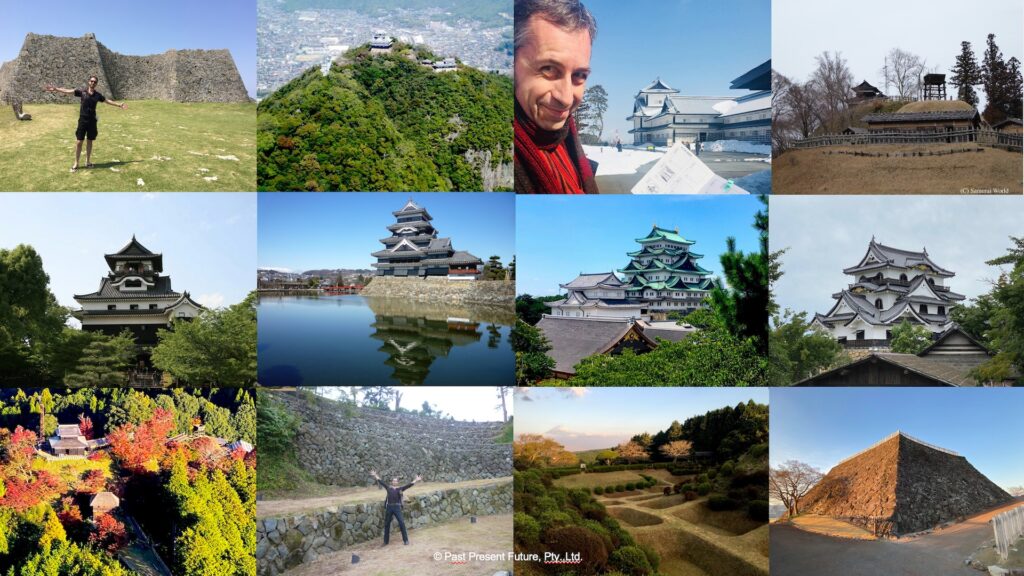 About the Presenter
Chris Glenn
Chris Glenn is an Australian-born bilingual radio DJ, TV presenter, narrator, lecturer, media copywriter, author and samurai history and culture researcher and historian. He was an apprentice samurai armor craftsman and is a member of the Japan Armor and Weapons Research and Preservation Society. Chris has visited and researched over 450 castles across Japan and is a member of the Japan Castle Association. He is the Sekigahara Tourism Ambassador, Nagoya City Cultural Exchange Special Ambassador, and Omi Tourism Ambassador, holds Shodan rank in Kendo, and studied Owari Yagyu Shinkage Ryu and Enmei Ryu sword fighting disciplines. Having lived in Sapporo and Tokyo for a year each, he has been a resident of Nagoya since 1993.